Jim Algie has written it all, from songs and film scripts to history books and travel guides, fiction and journalism, environmental features and wildlife articles, brochures for floor wax and ads for dog food.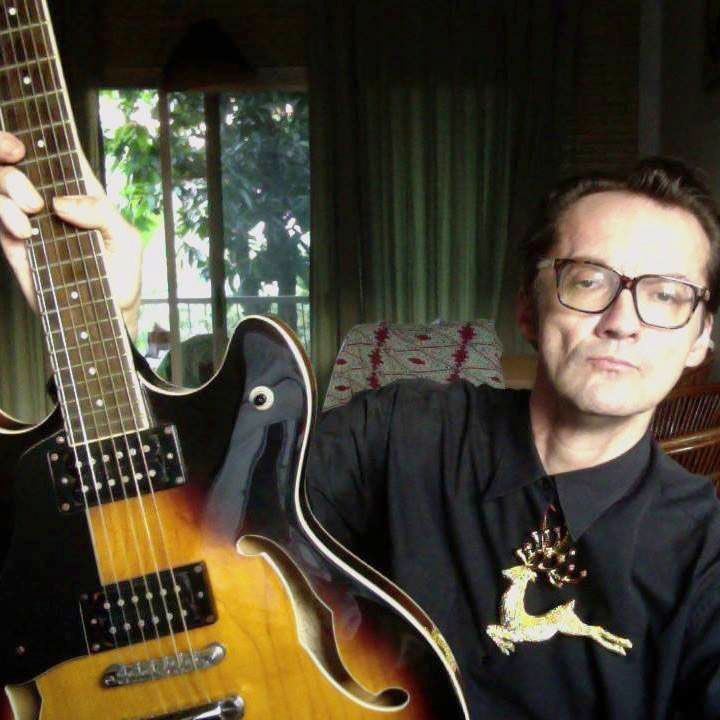 The books of Jim Algie include the acclaimed non-fiction collection Bizarre Thailand: Tales of Crime, Sex and Black Magic (Marshall Cavendish 2010), the guidebook Travel Pack Thailand (Tuttle, 2012), and the collection of short fiction The Phantom Lover and Other Thrilling Tales of Thailand (Tuttle, 2013), which has attracted some rave reviews, like this four-star notice in Asia's biggest English daily, The South China Morning Post. That books also includes several of his prize-winning stories, including "The Death Kiss of the King Cobra Show" which was a co-recipient of the Bram Stoker Award.
Jim Algie, the Scottish-Canadian writer and former musician, also contributed an 18,000-word chapter on the post-World War II period in Southeast Asia and the rise of the CIA, national independence movements and rock 'n' roll culture in the history tome, Americans in Thailand (EDM Books, 2014). For the same publisher he served as the main editor and writer on Thailand's Sustainable Development Sourcebook which was published in 2015.
Previous to that, he was a co-founder, chief editor and senior writer of Southeast Asia's most gonzo publication, Farang Untamed Travel magazine, and contributed to many global publications like The International Herald Tribune and CNN.com, as well as anthologies of fiction like Crime Scene Asia (Monsoon Books, 2013) and non-fiction such as To Asia With Love (ThingsAsian Press, 2004).
Before becoming a full-time writer in Bangkok, Jim Algie lived in Barcelona, Casablanca and Berlin, after bringing the curtain down on an 11-year career as an underground rock musician and music writer.
Those experiences of writing, recording, touring and carousing underscored his 2018 collection of non-fiction and two interconnected novellas, "On the Night Joey Ramone Died: Tales of rock 'n' punk from Bangkok, New York, Cambodia and Norway" (Magic Bullet Press), which attracted favourable reviews from the Nation ("Algie's most honest and heartfelt writing to date"), the Bangkok Post ("hugely entertaining"), and the Khmer Times, which call it "an insider's look at the music biz, including sex, drugs and road trips woven into human situations and predicaments."
After years of writing about wildlife and environmental issues and scripting the documentary, "Closing a Deadly Gateway," Algie worked with various non-profits dealing with those issues as a communications expert for many years.

In 2018 he edited the nonfiction collection of essays, "Pathway to Peace: An Insider's Account of the Myanmar Peace Process,"